C7000 Premium Countertop Water Filter System with Intelligent Monitor, 1,000 Gal.
$107.96
$125.96
with AUTO-SHIP
Extra 10% OFF This System + 15% OFF Auto-Shipped Cartridges!
WaterChef® C7000 Countertop Water Filter System
YOUR INTELLIGENT COUNTERTOP FILTRATION SOLUTION
Combining the power of solid carbon block filtration with a unique, proprietary blend of additional filter media, WaterChef's innovative Big Block™ filtration technology maximizes contaminant reduction while delivering up to 1,000 GALLONS (3,785 L) or one year of freshly filtered water from a single cartridge!
This unique formula provides superior contaminant reduction for a broad range of 75 common tap water contaminants including:
Lead
Mercury
Cysts (including Giardia and Cryptosporidium)
Chlorine
Chloramine
Chlorine By-Products (includes Trihalomethanes)
Synthetic Contaminants (includes Pesticides and Herbicides)
Industrial Contaminants (includes Volatile Organic Compounds (VOCs))
Emerging Contaminants - NSF/ANSI Standard 401 (includes Pharmaceuticals and Detergents)
Petroleum Contaminants (includes Benzene and MTBE)
Additionally, this advanced formulation allows beneficial minerals (such as Calcium, Magnesium, and Potassium) to remain. The result is great-tasting water that is cleaner, healthier, AND naturally balanced (without the de-mineralization and "flat" taste associated with other filtration methods such as reverse osmosis and distillation).
View the WaterChef C7000 Countertop Performance Data Sheet for a full list of certified contaminant and substance reduction capabilities.
Tired of the constant drain on your budget from those small, expensive, and underperforming filter cartridges? Say goodbye to the nickel-and-dime routine with the WaterChef C7000 Countertop System, which promises superior filtration performance at a fraction of the cost. You'll also love the convenience of its huge 1,000 GALLON cartridge capacity – that's equivalent to eliminating over 7,500 plastic water bottles!
For most households, this translates to just ONE cartridge replacement annually! (In contrast, think about those tiny cartridges in pitcher and faucet filters; not only do they fall short in removing contaminants, but they can require up to 25 replacements every year.) Plus, fewer cartridges mean less waste, contributing to a greener planet.
Less Than 10% of Capacity Remains
Time to Replace Filter Cartridge
Intelligent Monitoring takes the guesswork out of your cartridge replacements. Unlike many countertop filters with simple timer-based monitors, WaterChef's Intelligent Monitor measures your actual usage! Never discard a filter cartridge prematurely or continue using one that has exceeded its rated capacity again.
Combining a modern, space-saving design with quality stainless steel and high-impact ABS construction, this stylish and durable countertop filter system is sure to complement your kitchen décor. The compact profile and easy installation (no tools required) make this an ideal filtration solution for homes, offices, apartments, cabins, dorm rooms, RVs, or anywhere a permanent under-sink installation is not an option. (Available in white/stainless or black/stainless.)

NOTE:  The C7000 countertop system is not recommended for use with pull-out style faucets. If you have a pull-out faucet, we recommend the WaterChef® U9000 Under-Sink System.
In an industry where unverified and exaggerated claims run rampant, WaterChef stands as a beacon of integrity. We've made a substantial commitment by subjecting our products to rigorous independent NSF/ANSI testing and certification conducted by one industry's most respected authorities, IAPMO Research and Testing.
The coveted IAPMO Platinum Seal is reserved for only the most reputable and reliable manufacturers of high-quality water treatment systems. IAPMO's standing is recognized and valued worldwide, not only by consumers but also by manufacturers, retailers, and regulatory agencies. When you choose WaterChef, you're choosing the assurance of quality and reliability.
Our WaterChef C7000 Countertop Water Filtration System is proudly crafted in the United States, using the finest and most durable materials available. This robust system is designed to last, and to underscore our commitment to quality, we offer a LIFETIME Limited Warranty – one of the most extensive warranties in the industry.
At WaterChef, we not only provide premium products but also deliver world-class service and customer support. Your satisfaction is our ultimate priority.
Long-Lasting
Big Block™ Filtration
IAPMO Certified Capacity for a Single Cartridge
Less Than Half the Cost of Competing Brands
Based on IAPMO testing data with typical water conditions. Actual performance may vary.
OUR CUSTOMERS SAY IT BEST
BEST BUY OF 2022
I'm obsessed! My hair was getting so dry, frizzy and damaged no matter how much money I spent on expensive hair products. I bought this water filter and it's softer than ever...
WONDERFUL SHOWER
Replace whatever you have with this! Wonderful shower head, great pressure, with good water flow settings. Blows the competition out of the water!
WHAT A DIFFERENCE!
Oh my god! What a difference in my water! I am so glad I found this! I will buy this product a millions times over again! If you are looking for a water filtration system for you home, WaterChef is the product you want. Great tasting water at its best!
GREAT UPGRADE
Replaced my Culligan 2 cartridge under counter filter with this. It's going to be so much easier to replace the filter cartridge. Water flows out probably 30% faster and tastes great. Install was simple.
REAL WATER!
I knew I had made the right decision to buy this product when I first took a drink of the filtered water. It didn't have a funny taste to it which was a problem with my previous system. I also loved the slim design of the casing. Thanks a heap!
WHY DID WE WAIT SO LONG?
We are very happy with our new filter. Not sure why we waited this long to get one, installed very easy and the water is clean and smooth! Thank you.
GET ONE TODAY!
Words can not describe how much I love my shower wand with filter! Best showers I've ever had, no kidding!
VERY HAPPY!
I am very happy with my water filter. I have great tasting water now. Three people in my apartment complex each bought the system and are extremely happy with it.
FIVE STARS.
I give this product and the company FIVE STARS. I wish every organization did business with was as helpful and friendly to deal with.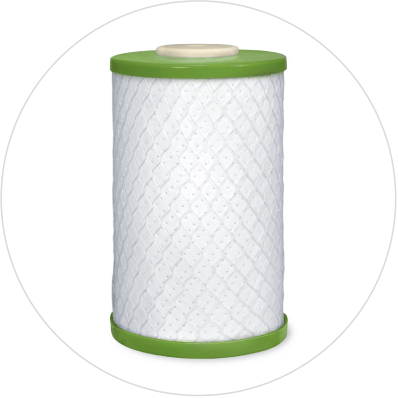 UP TO 1,000 GALLONS OR 1 YEAR PER CARTRIDGE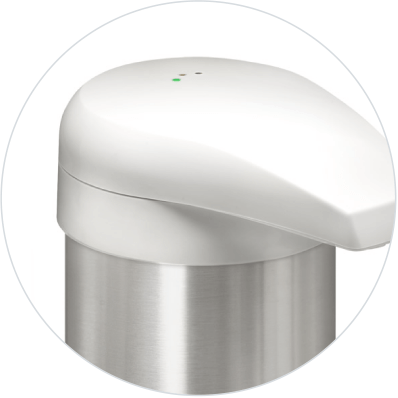 INTELLIGENT MONITOR™ - NO CARTRIDGE CHANGE GUESSWORK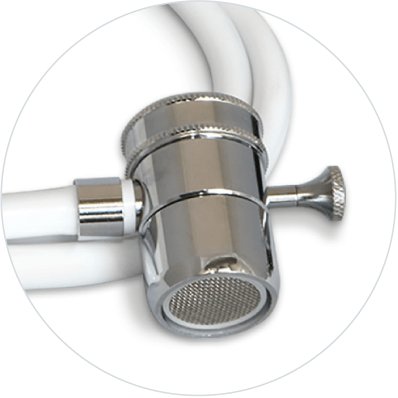 CLEVER 2-WAY DIVERTER VALVE WITH AUTO-OFF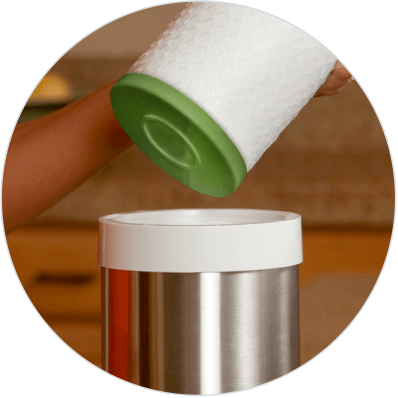 QUICK & EASY FILTER CARTRIDGE REPLACEMENTS
SPECIFICATIONS
Because the Details Matter
C7000 Premium Countertop Water Filter System with Intelligent Monitor, 1,000 Gal. REVIEWS
What Our Customers Are Saying
FAQS
Have an Additional Question? Just Ask Us.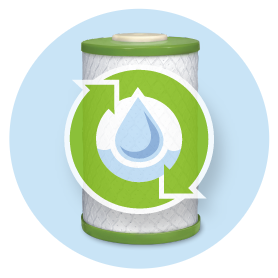 Save Time & Money with AUTO-SHIP!
Enjoy Extra Savings
Update your Content10% OFF Filtration Systems with Auto-Ship
15% OFF Filter Cartridges with Auto-Ship
15% OFF Auto-Shipped Replacement Cartridges
FREE Shipping for Orders in the Contiguous U.S.
You're in Control
With Auto-Ship, your replacement cartridges are delivered right to your door, when you need them. Simply adjust your next refill date or change your refill frequency to fit your needs.
No Risk – Cancel Anytime
Absolutely no contracts or fees – cancel anytime! You're only billed when an order ships.
Free shipping is available for shipments in the contiguous U.S.