SF-7C Premium Shower Filter System with Deluxe Handheld Wand
$70.16
$80.96
with AUTO-SHIP
Extra 10% OFF This System + 15% OFF Auto-Shipped Filter Cartridges!
WaterChef® SF-7C Premium Shower Filter
TRANSFORM YOUR SHOWER WITH SUPERIOR CHLORINE FILTRATION
Chances are you're being exposed to more chlorine than you are aware of. Many municipal water treatment facilities use chlorine to disinfect our water supplies. Chlorine is used to kill harmful parasites, bacteria, viruses, and other micro-organisms. Once the chlorine has done its job it is no longer needed or desired, yet it remains in the water supply.
In a warm shower, your skin and hair absorb this chlorine, stripping away natural oils and proteins. Chlorinated vapors can also enter your lungs when steam is inhaled.
Start breathing easier by replacing your current shower head with a WaterChef Premium Shower Filter System. Our advanced ThermalGuard™ catalytic carbon technology substantially reduces your exposure to chlorine. This leaves your body's natural oils and proteins intact.
By limiting your chlorine exposure, you'll enjoy immediate cosmetic benefits including softer and more manageable hair, healthier and smoother skin, and reduced eye irritation.
You may also notice that you use less soap and conditioner. And, if you use hair color products, you may enjoy longer-lasting color between treatments. Quite simply, a WaterChef shower filter is your key to feeling rejuvenated!
WaterChef's advanced ThermalGuard™ activated catalytic carbon is specially formulated to provide exceptional chlorine reduction across a wide temperature range, including hot water. While many competing brands struggle to remove even 50% of chlorine, the WaterChef SF-7C System is NSF/ANSI certified by IAPMO R&T to remove 96.6% of chlorine for up to 10,000 gallons per cartridge!
Unlike competitive shower systems that still rely on KDF media, our unique ThermalGuard™ carbon delivers superior performance while keeping your replacement costs low. In fact, a WaterChef RCSF-7 shower cartridge is typically less than half the cost of competing brands. With a large capacity of up to 10,000 gallons or 6 months, that means just two cartridges per year for most.
WaterChef shower hoses feature quality, interlocking stainless steel construction with metal fittings. This provides maximum flex and durability without any of the kinking or foul "plastic odor" associated with cheaper vinyl hoses (commonly used by competing brands) – even at high temperatures.
Unlike lower-quality metal hoses on the market that contain an inner liner made from PVC, WaterChef hoses are made with a PVC-free silicone liner that is durable, non-toxic, and odorless.
Sadly, the shower filter industry is riddled with manufacturers who make unvalidated, exaggerated, and even flat-out false contaminant reduction claims. Rest easy knowing that WaterChef has invested in independent NSF/ANSI testing and certification by one of the industry's most trusted authorities, IAPMO Research & Testing. IAPMO requires the strictest testing and compliance standards and is valued by consumers, manufacturers, retailers, and regulatory agencies across the globe.
WaterChef Shower Filter Systems are independently tested and certified by IAPMO for NSF/ANSI Standard 177 for chlorine reduction. (NOTE: Standard 177 for chlorine reduction is the only NSF/ANSI Standard that currently exists for shower filtration performance. Additional chemical reduction claims made by other brands are NOT NSF/ANSI certified claims.)
Don't be fooled by false or unvalidated performance claims – TRUST is what independent NSF/ANSI testing and certification is all about.
WaterChef SF-7C Shower Filter Systems are quality crafted in the USA from the finest materials in the industry and are backed by a full 3-YEAR Limited Warranty and NO-RISK, 60-Day Money-Back Guarantee! At WaterChef, we stand behind our products AND our customers.
96.6% Chlorine Reduction Over the Life of the Cartridge
IAPMO Certified Capacity for a Single Cartridge
Less Than Half the Cost of Competing Brands
Based on IAPMO testing data with typical water conditions. Actual performance may vary. Cartridge life is based on two 10 minute showers per day. Cost per shower based on a 10 minute shower.
OUR CUSTOMERS SAY IT BEST
BEST BUY OF 2022
I'm obsessed! My hair was getting so dry, frizzy and damaged no matter how much money I spent on expensive hair products. I bought this water filter and it's softer than ever...
WONDERFUL SHOWER
Replace whatever you have with this! Wonderful shower head, great pressure, with good water flow settings. Blows the competition out of the water!
WHAT A DIFFERENCE!
Oh my god! What a difference in my water! I am so glad I found this! I will buy this product a millions times over again! If you are looking for a water filtration system for you home, WaterChef is the product you want. Great tasting water at its best!
GREAT UPGRADE
Replaced my Culligan 2 cartridge under counter filter with this. It's going to be so much easier to replace the filter cartridge. Water flows out probably 30% faster and tastes great. Install was simple.
REAL WATER!
I knew I had made the right decision to buy this product when I first took a drink of the filtered water. It didn't have a funny taste to it which was a problem with my previous system. I also loved the slim design of the casing. Thanks a heap!
WHY DID WE WAIT SO LONG?
We are very happy with our new filter. Not sure why we waited this long to get one, installed very easy and the water is clean and smooth! Thank you.
GET ONE TODAY!
Words can not describe how much I love my shower wand with filter! Best showers I've ever had, no kidding!
VERY HAPPY!
I am very happy with my water filter. I have great tasting water now. Three people in my apartment complex each bought the system and are extremely happy with it.
FIVE STARS.
I give this product and the company FIVE STARS. I wish every organization did business with was as helpful and friendly to deal with.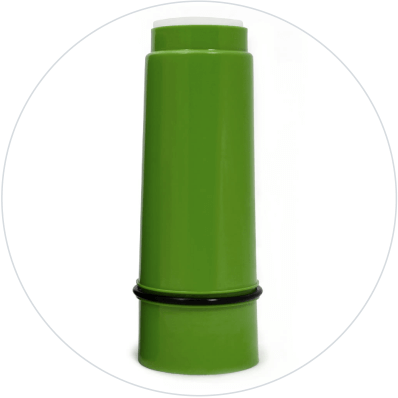 UP TO 10,000 GALLONS OR 6 MONTHS PER CARTRIDGE!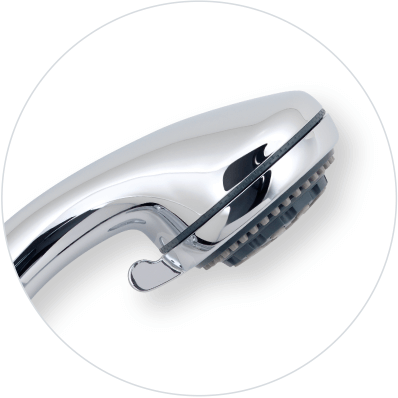 ANTI-CLOG SPRAY NOZZLES FOR EASY CLEANING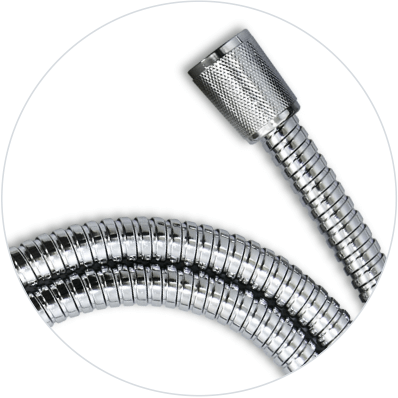 STAINLESS FLEX-HOSE (ODORLESS AND PVC-FREE)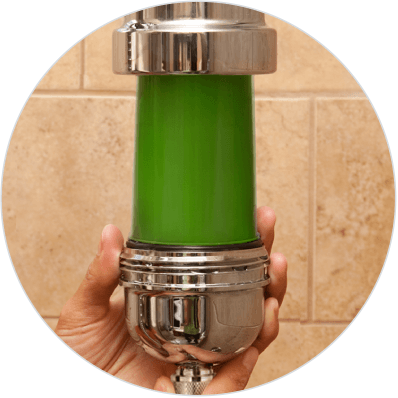 QUICK & EASY FILTER CARTRIDGE CHANGES
SPECIFICATIONS
Because the Details Matter
SF-7C Premium Shower Filter System with Deluxe Handheld Wand REVIEWS
What Our Customers Are Saying
FAQS
Have an Additional Question? Just Ask Us.
VIDEOS
SF-7C Premium Shower Filtration System
How to Install Your WaterChef SF-7C Shower System
How to Replace Your WaterChef Shower Filter Cartridge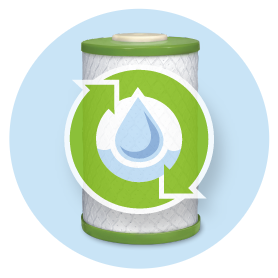 Save Time & Money with AUTO-SHIP!
Enjoy Extra Savings
Update your Content10% OFF Filtration Systems with Auto-Ship
15% OFF Filter Cartridges with Auto-Ship
15% OFF Auto-Shipped Replacement Cartridges
FREE Shipping for Orders in the Contiguous U.S.
You're in Control
With Auto-Ship, your replacement cartridges are delivered right to your door, when you need them. Simply adjust your next refill date or change your refill frequency to fit your needs.
No Risk – Cancel Anytime
Absolutely no contracts or fees – cancel anytime! You're only billed when an order ships.
Free shipping is available for shipments in the contiguous U.S.